of Palomino Welsh Ponies & Cobs
and
Terackie Pintabians
***********************
Bronhelem Charm
Foaled 1997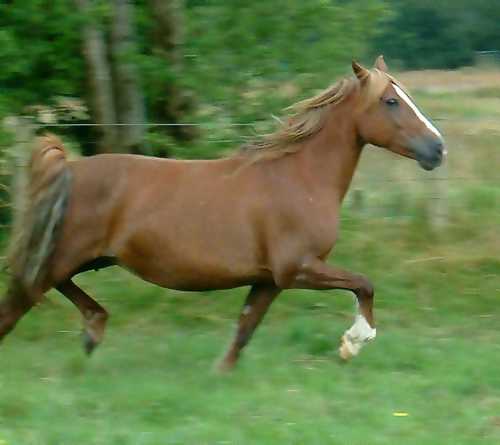 Sire: Penycrug Terwyn 34196
Dam: 81170 Fergie by Cippyn Red Flyer 12728 & out of Gwrthafarn Rachel
Charm is a very sweet natured chestnut filly with two white socks and a blaze, she has plenty of bone and feather combined with good confirmation and height and a temperament second to none. Her breeding is exceptional going back to Cahn Dafydd, Parc, Nebo, Brenin Gwalia and Llanarth to name but a few. Charm has now been tested in foal to Terackie Winter Shadow and will hopefully produce us a palomino foal in April 2001. What a stunner she was....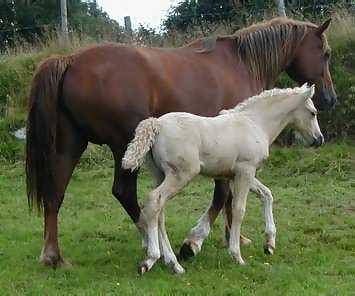 Seen here with her 2001 filly Crystal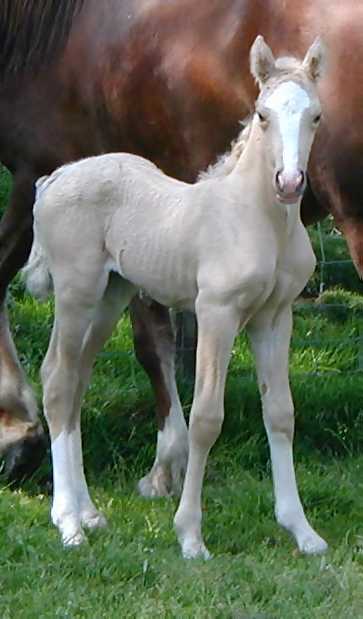 A beautiful palomino filly born on July 26th 2001
18.02.03
Charm has been covered by Winter Shadow again and looks as though she is in foal again but not due until May.
19.05.03
Well the lovely Charm did it again, only this time she was early!! I was expecting her to foal on the 31st May and she produced a very flashy colt on the 19th May.
Terackie Chanait - 2004 colt
Terackie Cherry Blossom - 2005 filly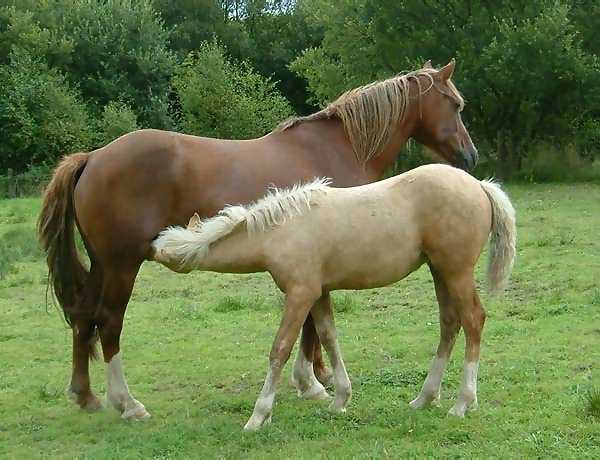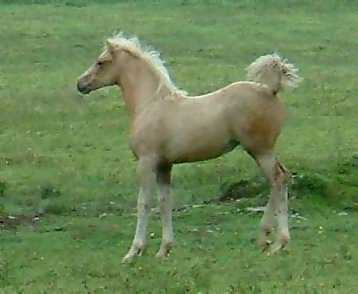 Terackie Chester - 2006 colt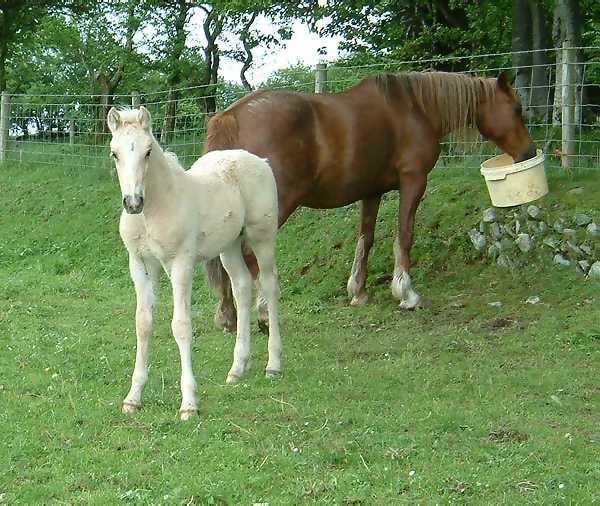 Terackie Crunchie 2007 filly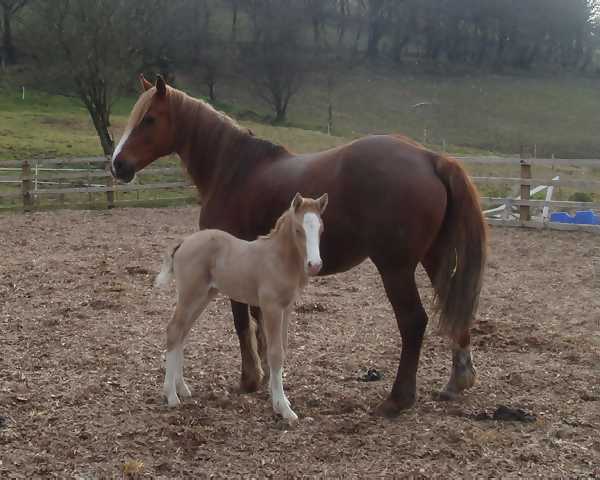 Terackie Champagne Valentine 2009 filly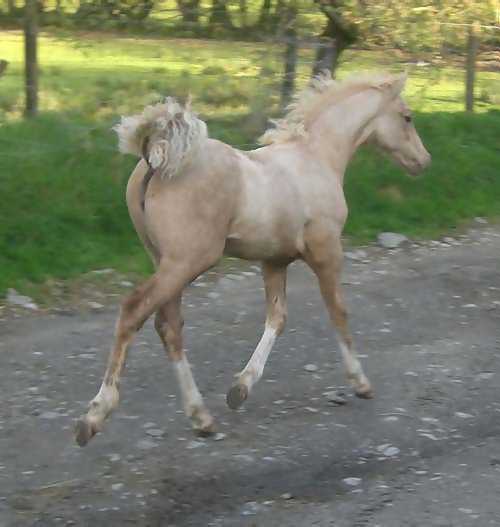 Terackie Chantz 2010 colt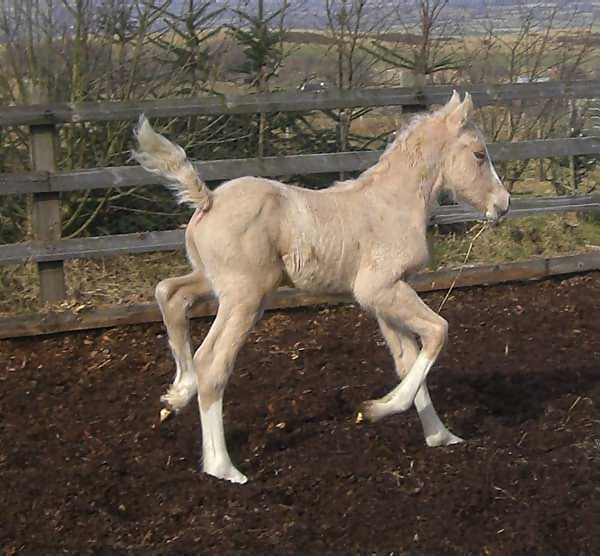 Terackie Charlie Boy 2011 colt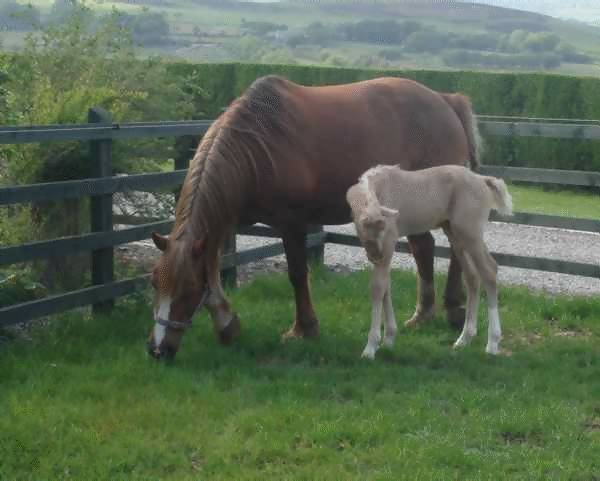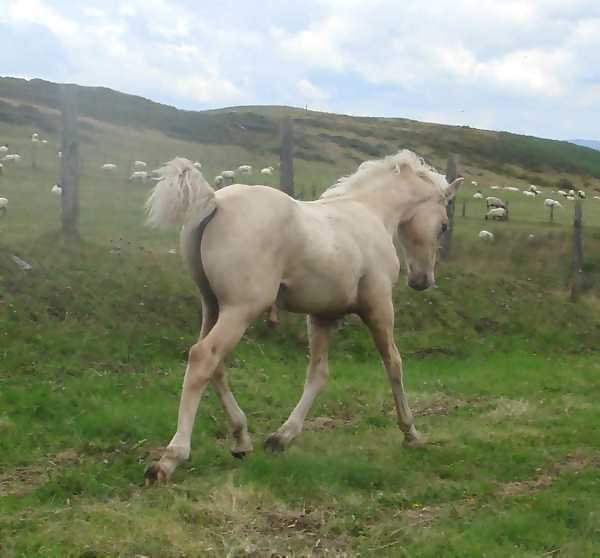 Charm looking well in foal september 2012.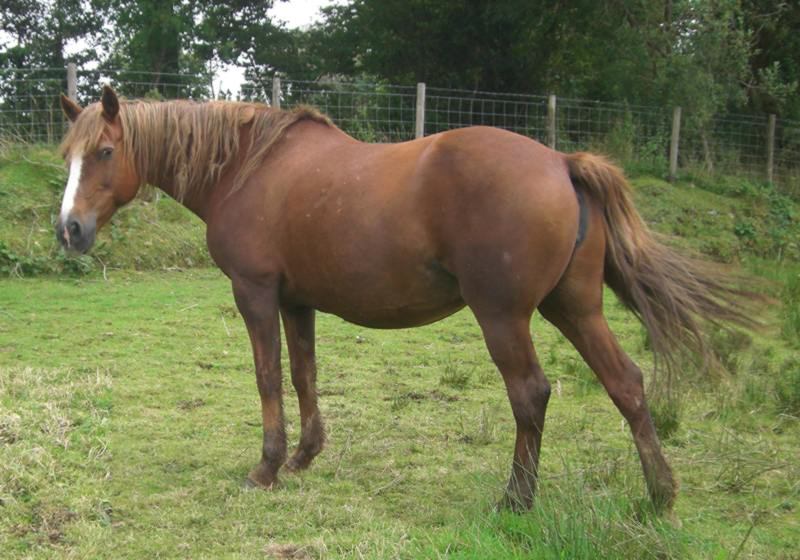 Foals to date.
2001 Terackie Golden Crystal by Terackie Winter Shadow - Palomino filly


2002 Charm left empty

2003 Terackie Chanait by Terackie Winter Shadow. Palomino colt

2004 Sadly Charm was empty.

2005 Terackie Cherry Blossom by Terackie Winter Shadow - Palomino filly

2006 Terackie Chester by Terackie Winter Shadow. Palomino colt.

2007 Terackie Crunchie by Terackie Winter Shadow Palomino filly

2008 Not covered in 2007

2009 Terackie Champagne Valentine - Palomino filly

2010 Terackie Chantz by Terackie Winter Shadow - Palomino colt (now gelding)

2011 Terackie Charlie Boy by Terackie Winter Shadow - Palomino colt

2012 Not covered in 2011