of Palomino Welsh Ponies & Cobs
and
Terackie Pintabians
***********************
Kilattle Golden Thyme aka Frosty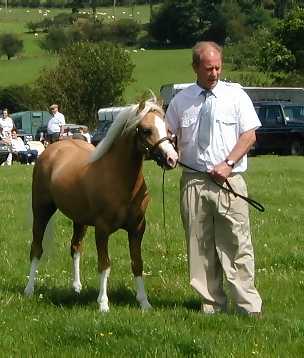 Sire: Nantlais Guto
Dam: Sancler Morwena by Blackhill Jamie
We purchased Frosty from the Kilattle Stud on Xmas Eve 2000, he was a lovely well behaved colt who was so laid back he lay down in the trailer and went to sleep on the way home. He grew into a very handsome coltish colt and sired some lovely quality foals for us, two of which we retained "Terackie Ffantasie" and "Terackie Just-Francesca". Frosty was shown at a few shows and always came away with a rosette but this wasn't our forte, we enjoyed riding and driving.
He became such a favourite with the children it was decided to have him gelded so that he could lead a more interesting and active life with the kids. In April 2005 he was gelded and broken to ride, he is a fantastic first ridden for our daughter and lead rein pony for any young child. He was broken to drive in 2004 and has continued to progress in both riding and driving.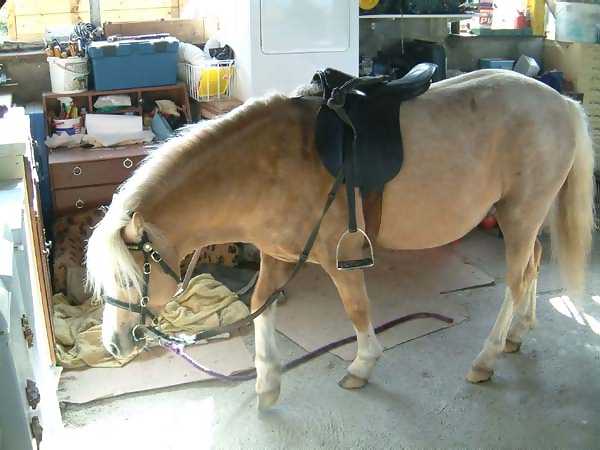 Frosty having a nose round the garage before we went riding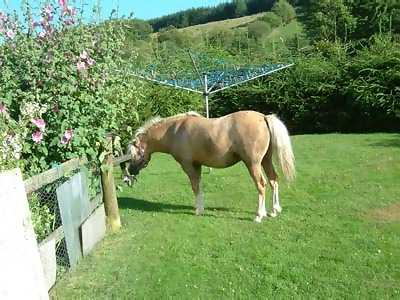 Then grazing in the garden later on.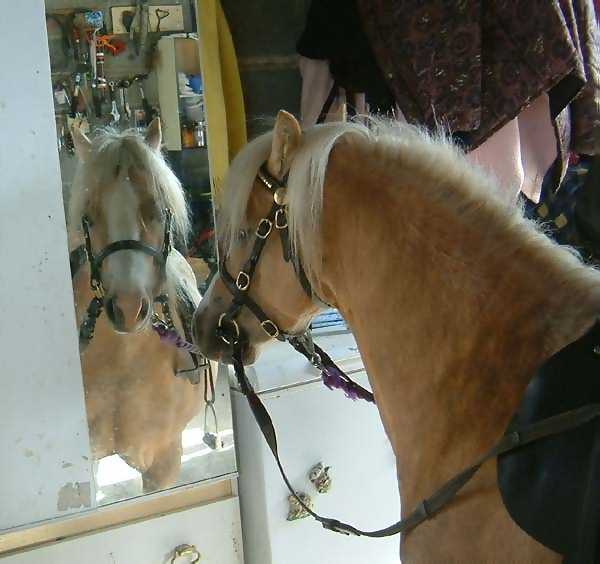 Admiring himself in the mirror.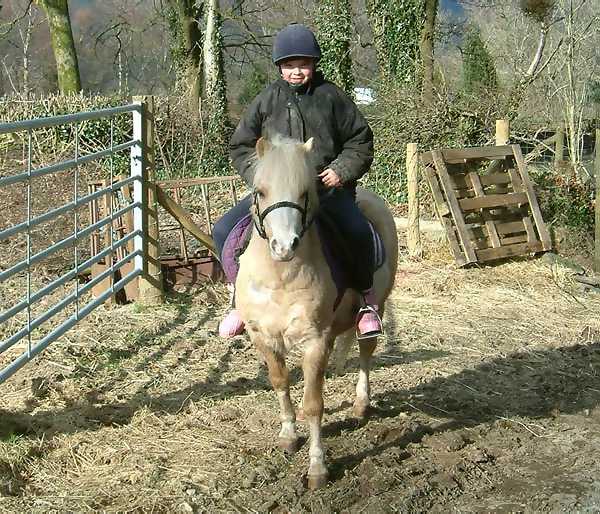 Lisa riding him early March 2006.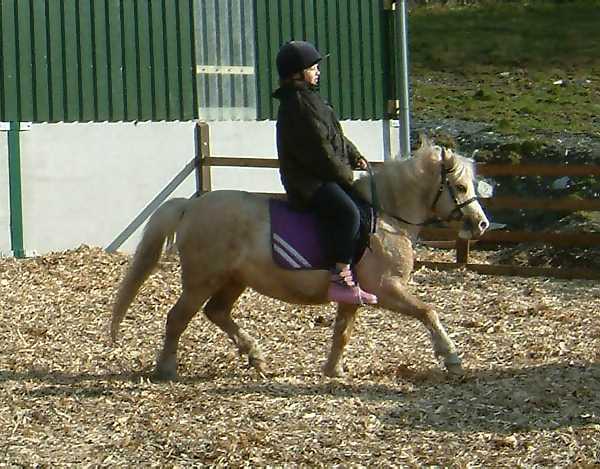 Now broken to drive he is showing his all round worth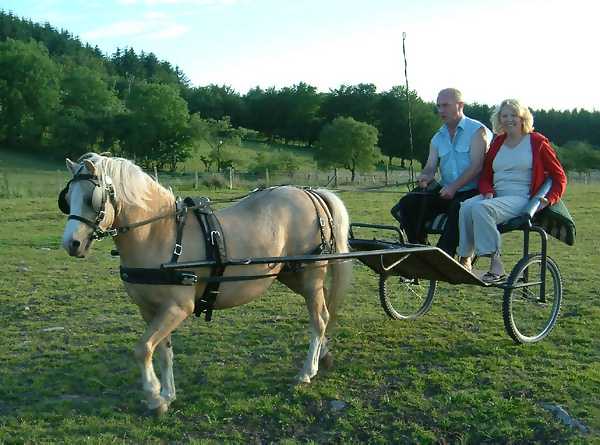 August 2007 Going showing again - before........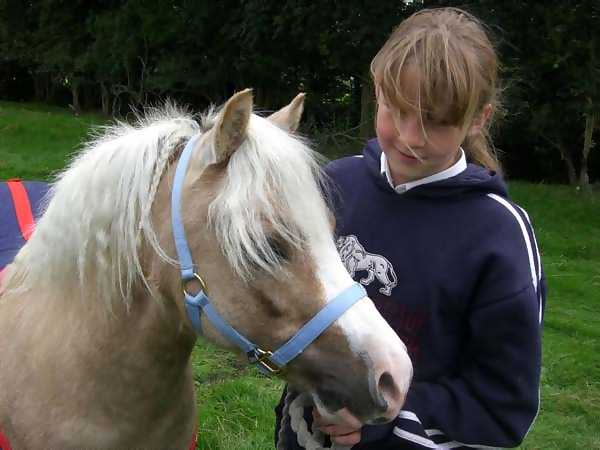 During......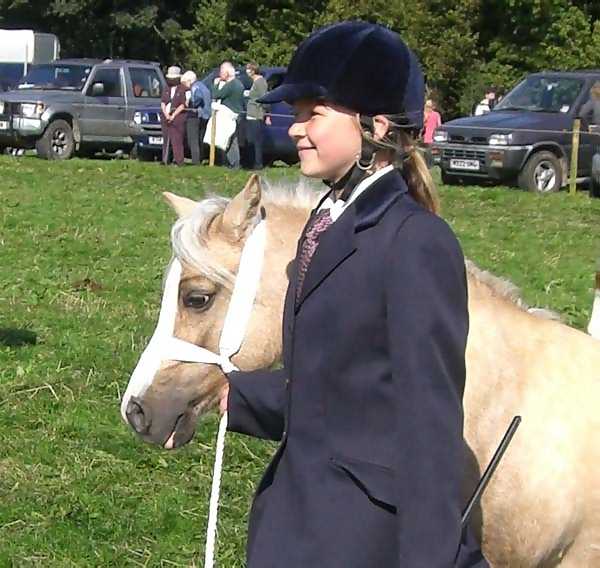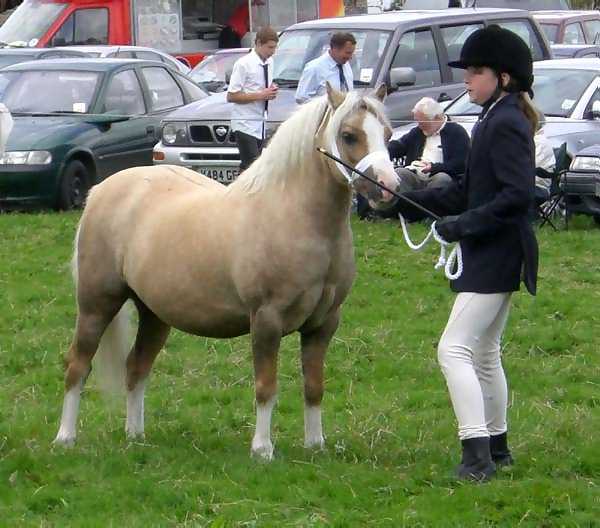 After....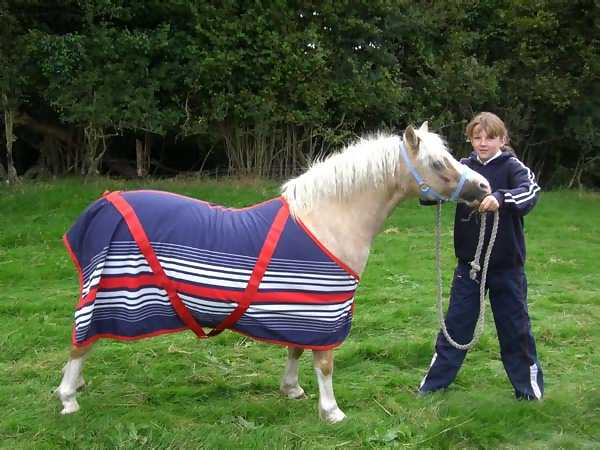 Good boy but a bit noisy.
Sleeping Feb 2008...zzzzzzzzzzzzzzzzzzzzz