of Palomino Welsh Ponies & Cobs
and
Terackie Pintabians
***********************
Broadley India
Foaled 2000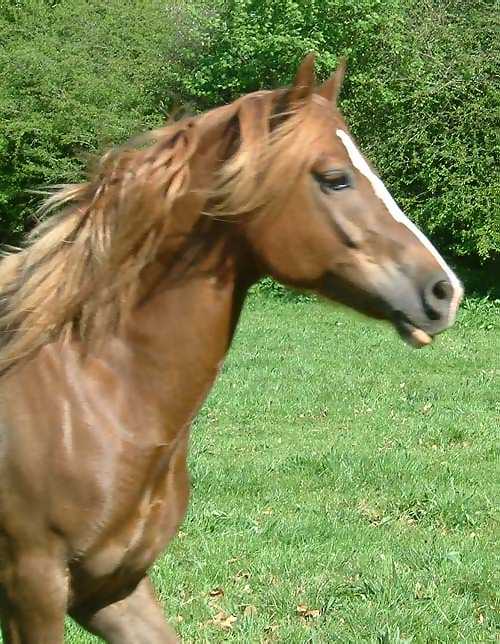 By Broadley Dynamite out of Swiss Valley Carol
By Glanteifi Boneddwr
October 2002
We are now the proud owners of this stunning well bred 2 year old filly, she stands 14.1hh at the moment. She has many top bloodlines with Derwen Replica and Nebo Brenin to name two, see pedigree below. Hopefully she will be put in foal to Winter. She has been blessed with an exceptional temperament to go along with her good confirmation and beautiful head.
11.05.02
India has now been covered by T.Winter Shadow and safely passed the 3 week mark, we will keep our fingers crossed for a lovely healthy foal next year.
18.02.03
Well India is most definately in foal, a huge belly and slight udder development. She is due to foal around the 23rd March 2003 so we will wait and see.
13.04.03.
Well she wasn't far out, India produced a beautiful palomino filly foal on the 13th April 2003.
Terackie Isabella.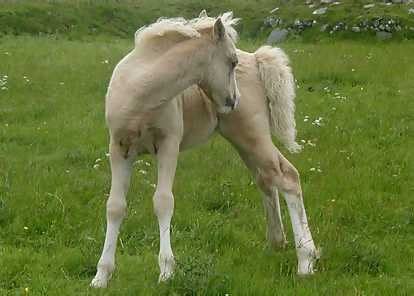 2004 foal Terackie Indian Spirit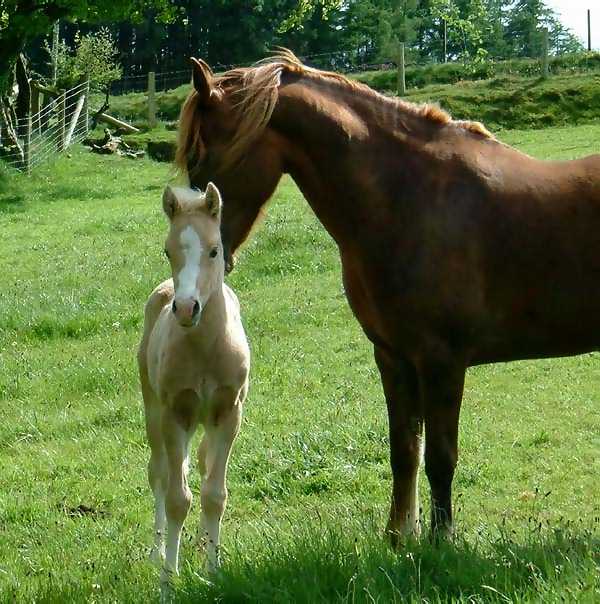 2005 Terackie Indian Rose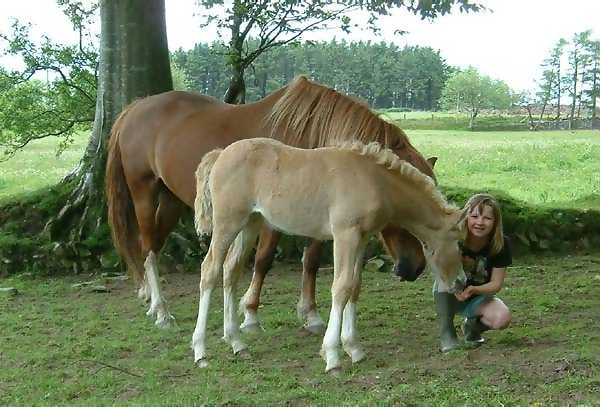 2006 Terackie Indian Storm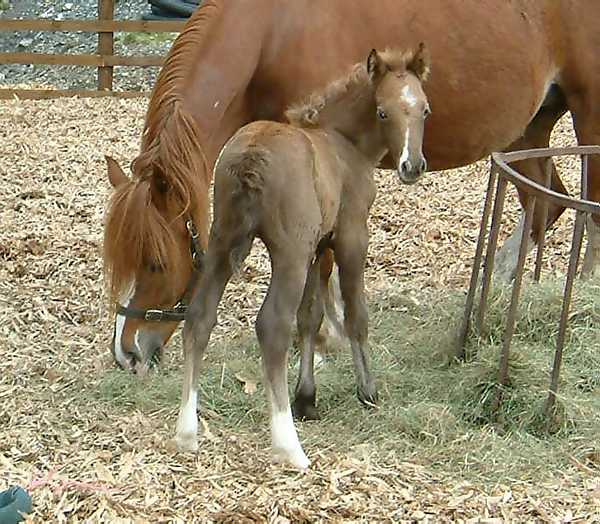 Foals to date.
2003 Terackie Isabella by Terackie Winter Shadow - Palomino filly

2004 Terackie Indian Spirit by Terackie Winter Shadow - Palomino colt

2005 Terackie Indian Rose by Terackie Winter Shadow - Palomino filly

2006 Terackie Indian Storm by Dukeshill Krispy Kreme - section C choc dun colt

2007 Terackie Indian Teddy by Dukeshill Krispy Kreme - section C choc dun colt

2008 Terackie Indian Flower by Terackie Winter Shadow - sec D palomino filly


2009 Terackie Indian Prince by Terackie Winter Shadow - sec D palomino colt

2010 Terackie Indian Cracker by Terackie Winter Shadow - Sec D palomino colt (exported)

2011 Not covered in 2010

2012 Terackie Indian Velvet by Terackie Winter Shadow- Sec D palomino filly

2013 Terackie Indian April by Terackie Winter Shadow - Sec D palomino filly

2014 Left empty

2015 covered with Terackie Azraf for a coloured pba/pbw

2016
Jackie and Terry McEwen
Penrhiw, Tregaron, Ceredigion, Wales SY25 6NH
Phone (+0044) 01974 298629