of Palomino Welsh Ponies & Cobs
and
Terackie Pintabians
***********************
Fairwinds Marin
Welsh section A mare (1994)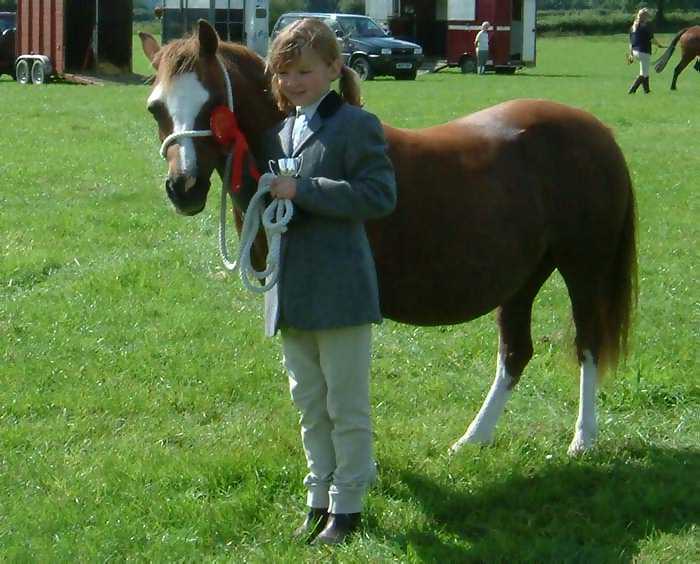 Sire:Twyford Newsflash Dam:Wian Lidia by Dyfed Taran.
Marin has come on loan to us from Bekky Swift Hirondelle Natives to hopefully breed us some very nice palomino section A & C foals. Many thanks to Helen Tatersall of Runshaw Stud for organising and helping with the delivery of this wonderful little mare and to Bekky for trusting us with her.
June 2004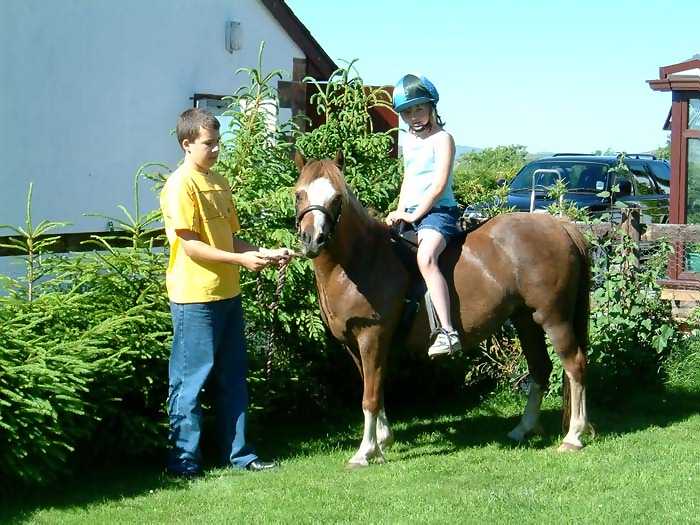 Marin has now proved herself as a wonderful childs pony, very kind and gentle towards the children, easy for them to manage including tacking up and grooming.
*************************************
Marin and Lisa went to their first show together on Saturday 21st August 2004, they entered the young handler class and took first place, receiving a silver cup, red rosette and £10 at Bont agriculture show. Also 6th place in the section A barren mare and gelding class. Marin was perfectly well behaved and Lisa was thrilled to bits, already working out which other shows she can go to. Photos of the day below.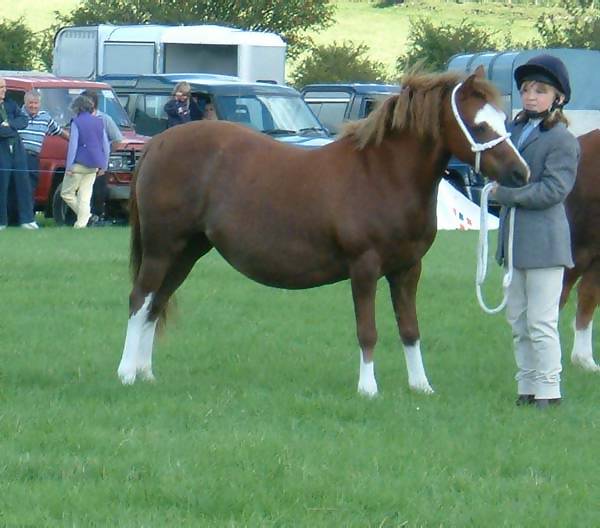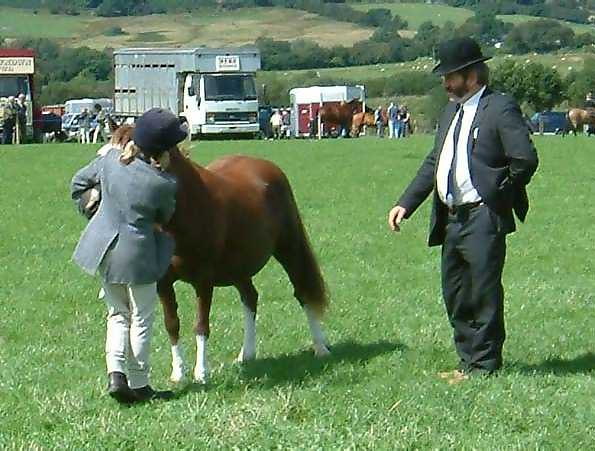 You will keep your head up (one way or another!!)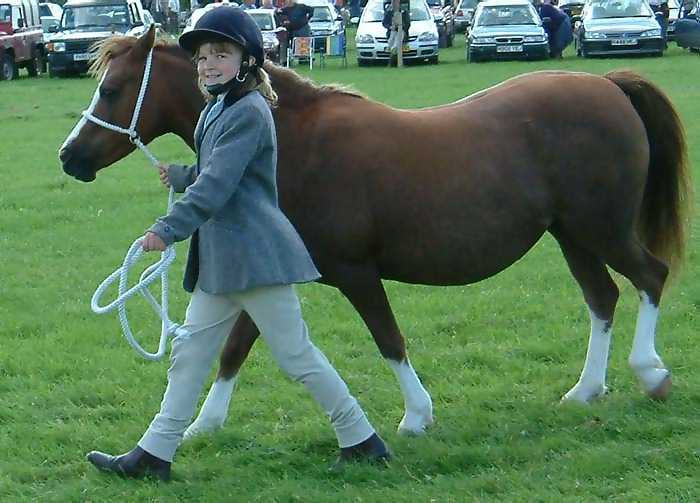 Well done to Lisa and Marin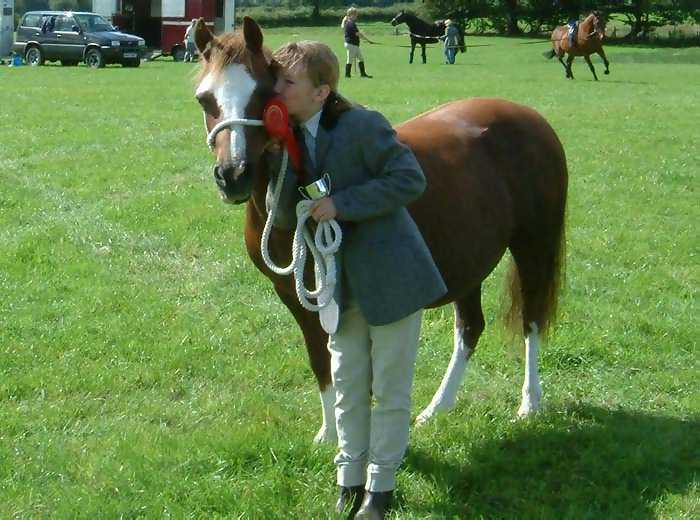 Happy now!!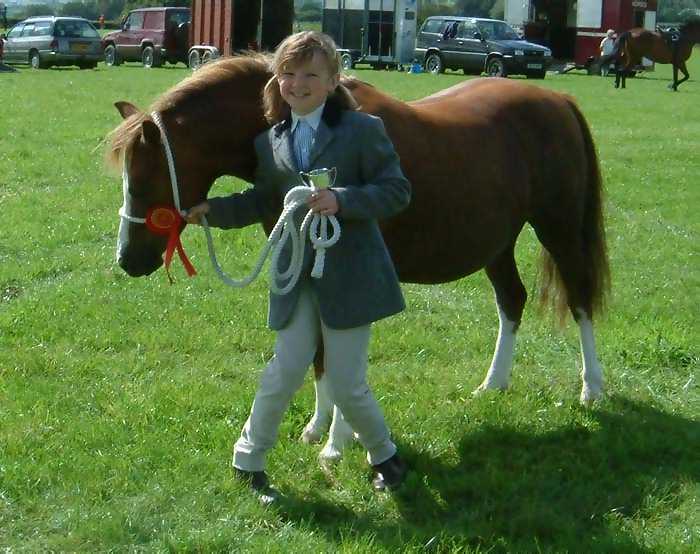 Tregaron show 2005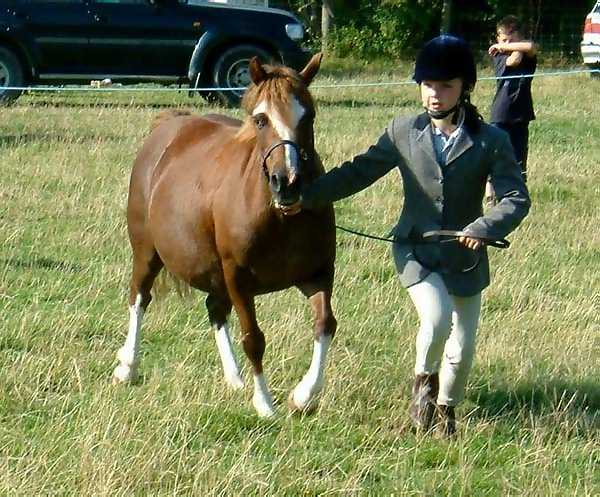 December 2005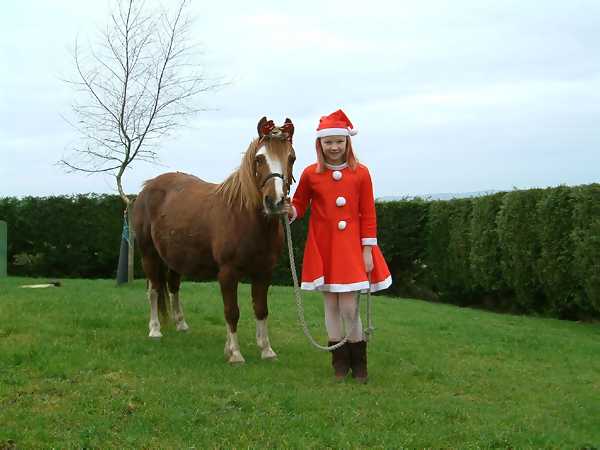 ***************************************
January 2006 Marin is now heavy in foal and due anytime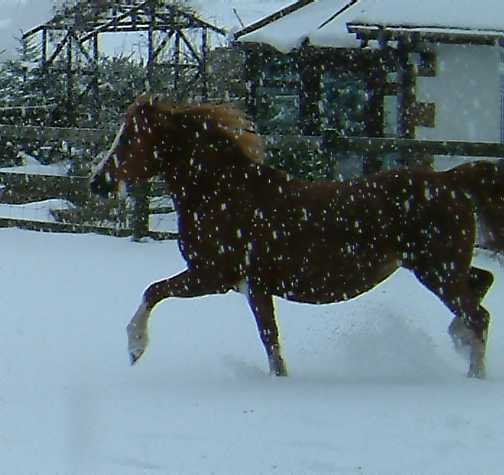 Here he is Terackie Munchkin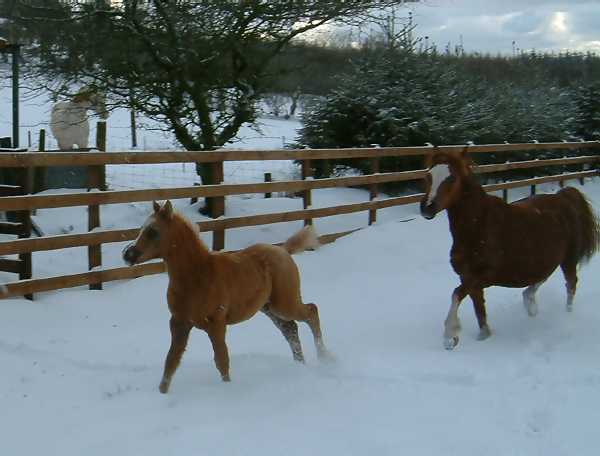 Marins foals to date
2005 Terackie Midas Palomino colt - sire unknown

2006 Terackie Munchkin grey colt by Dukeshill Krispy Kreme.

2007 Terackie Mistletoe by Terackie Winter Shadow sec C palomino filly

2008 Terackie Princess Madelaine by T. WinterShadow sec C pally filly

2009 empty

2010 Terackie Minstrel Sec C palomino colt

2011 Terackie Moonlight Magic Sec A palomino going grey filly
Jackie and Terry McEwen
Penrhiw, Tregaron, Ceredigion, Wales SY25 6NH
Phone (+0044) 01974 298629