of Palomino Welsh Ponies & Cobs
and
Terackie Pintabians
***********************
Deicin True Briton (aka Orbit)
Foaled 1994
Orbit at 4 months old (note his colour changes)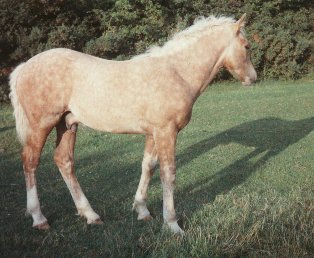 Now weaned and 9 months old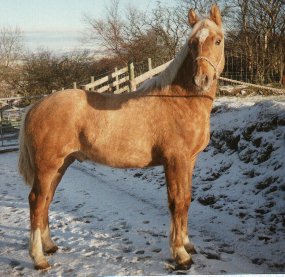 Sire: Deicin King Flyer
Dam: Deicin Ladi Pride
Summer 1995 now a yearling.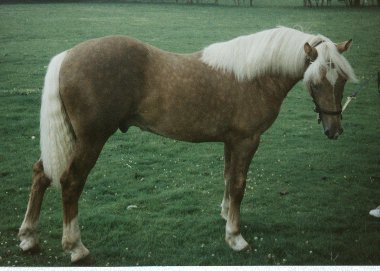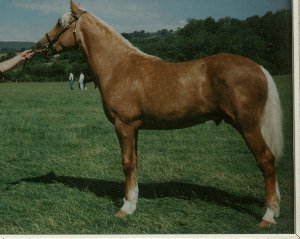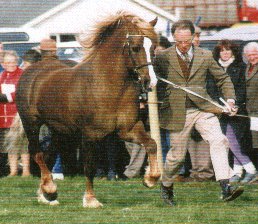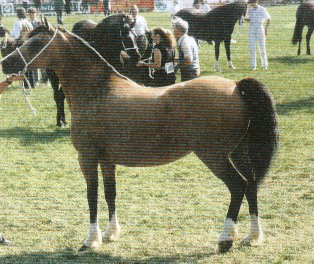 Sire: Deicin King Flyer by Cippyn Red Flyer Dam: Deicin Ladi Pride by Llanarth True Briton
Orbit covered all our mares for several years but the elusive palominos were few and far between, infact only 2 Terackie Rose (ex Aberlogin Polly) and Clements Midas (ex Blaenteifi Myfanwy) he did however produce an outstanding cremello colt when bred to Aberlogin Polly one year "Terackie Winter Shadow" who then went on to be our stud stallion, knowing we were guaranteed palomino foals from our chestnut mares was an added bonus.
When we saw the first foals from "Winter Shadow" the decision was made to geld Orbit and ride him instead.