of Palomino Welsh Ponies & Cobs
and
Terackie Pintabians
***********************
Terackie Madam Xantia
Foaled 1993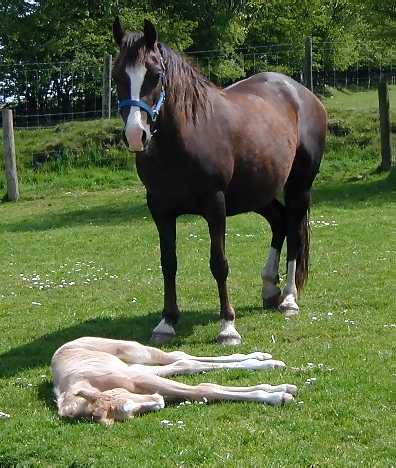 Sire: Nebo Daniel 17236
Dam: 83759 Blaenteifi Myfanwy By Ffoslas Dafydd 25721
Xantia's sire is the illustrious Nebo Daniel and her dam is our foundation mare Blaenteifi Myfanwy by Ffoslas Dafydd.
Xantia has been a consistent breeder of quality foals since she first foaled as a 4 year old, she has been covered twice by Deicin True Briton (palomino) and had liver chestnut colts both times, this year(2000) having been covered with Terackie Winter Shadow she has had a cracking dark Palomino colt , who was sold to Miss SJ Thomson by the time he was 4 days old.
Xantia has been covered again by Winter and is well on her way to producing her 2001 Welsh Centenery foal. On the 24/05/01 Xantia produced her foal, a stunning palomino filly. She has been named Terackie Golden Xara see below.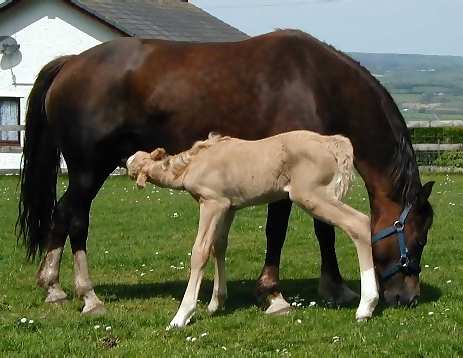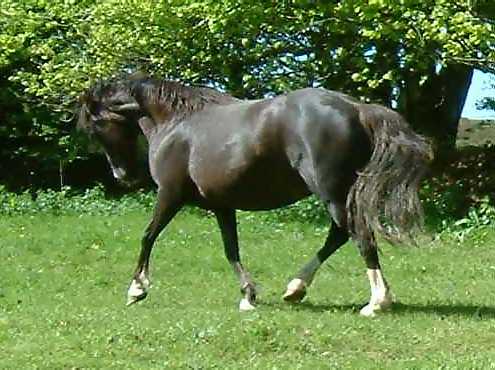 Xantia with her colt Xenda.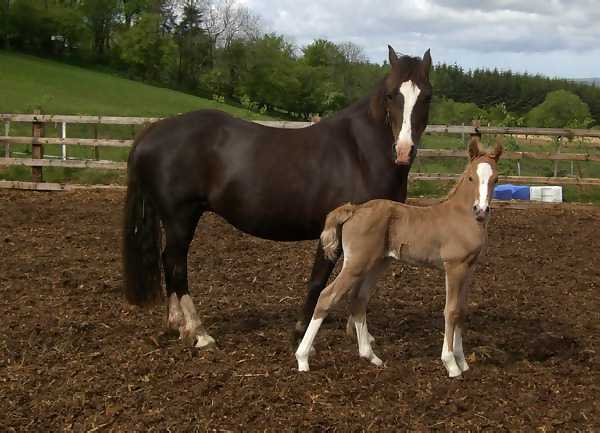 Xantia with her 2007 colt Xenario.
Foals to date
1998 Terackie Xanadu by Deicin True Briton - Chestnut colt

1999 Terackie Star by Deicin True Briton - Chestnut colt

2000 Terackie Golden Charm by Terackie Winter Shadow - Palomino colt

2001 Terackie Golden Xara by Terackie Winter Shadow - Palomino filly

2002 Terackie Xacaria by Terackie Winter Shadow - Palomino colt

2003 Xantia is not in foal for this year but will be covered by T.Winter Shadow in April. Sorry to all of you who were waiting for her new arrival this year.

2004 Terackie Xanthe by Terackie Winter Shadow (Palomino filly) sold to Steffie and Uli Guenther, Germany

2005 Terackie Xenda by Terackie Winter Shadow - Palomino colt

2006 Terackie X Factor by Terackie Winter Shadow - Palomino colt

2007 Terackie Xenario by Terackie Winter Shadow - Palomino colt


2008 Terackie Xsara by Terackie Winter Shadow

2009 Terackie Xsultan by Terackie Winter Shadow -Palomino colt

2010 Terackie Xsarina by Terackie Winter Shadow - Palomino filly

2011 Empty

2012 Terackie Xena by Terackie Winter Shadow - Palomino filly

2013 Terackie Xanto by Terackie Winter Shadow - Palomino colt

2014 Empty

2015 Terackie Texas Splash by Terackie Psynsatonal Design-chestnut colt pb

2016 Empty