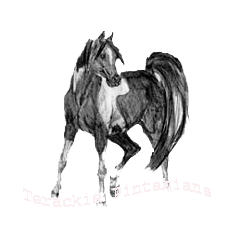 Royal Court Jester
****************
17th July 2007
We are very pleased to announce the arrival of a Pintabian stallion to join our stud, he is called "Royal Court Jester" bred at the Pintabian stud of Alan and Jennifer Hicks AJ Pintabians and Arabians Karlstad MN, USA.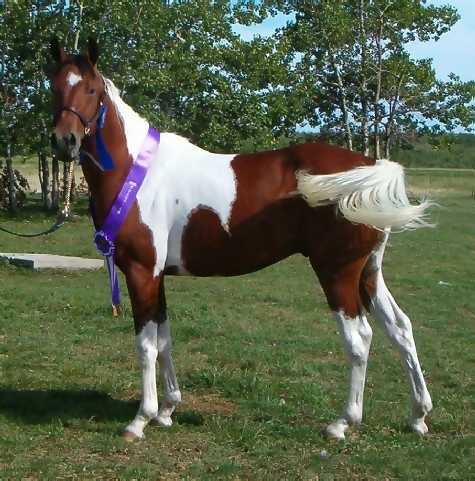 Sire: Majestic Sunspot Dam: IA Scarlet Flame
He is a 4 year old bay and white 99.8% arabian Pintabian stallion, standing approx 14.3hh. He will be standing at stud to a few mares in 2008 with the following terms: NFFR Oct 1st Half price breed back the following year for all non-coloured foals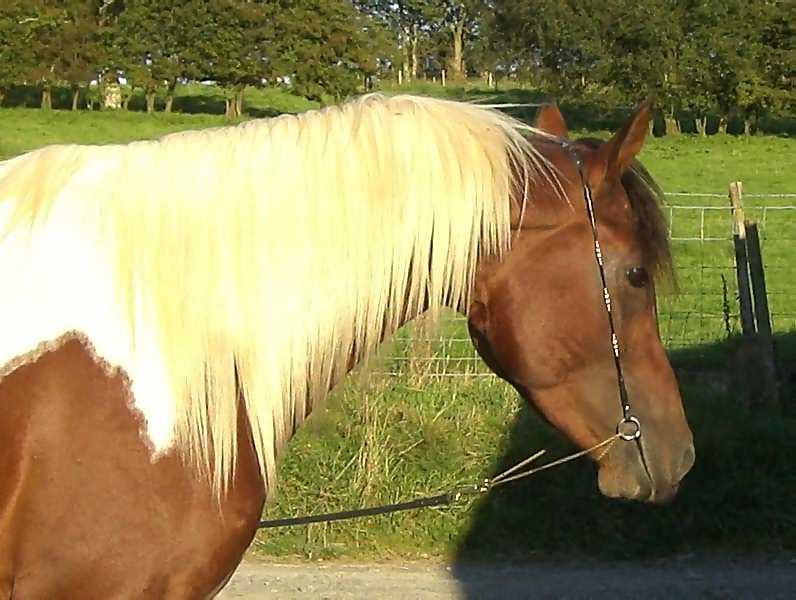 Jester arrived with us on Wednesday 28th August photos below taken on the Thursday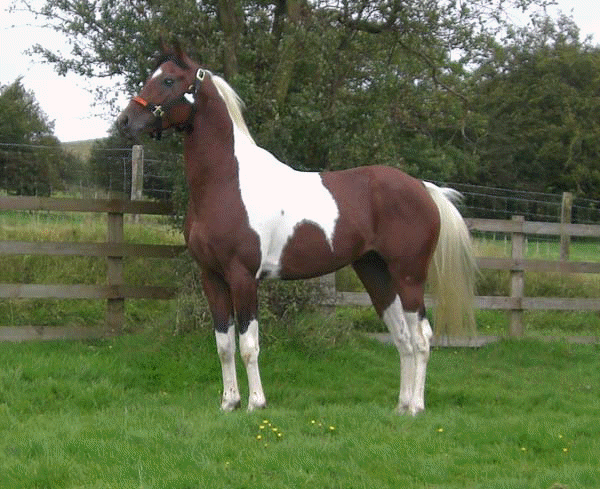 Jester is wonderful !! Kind, calm, gentle, perfect manners, soooo handsome and very arabian in type, as you can tell I am still grinning from ear to ear, he has settled very well into his new home and lifestyle.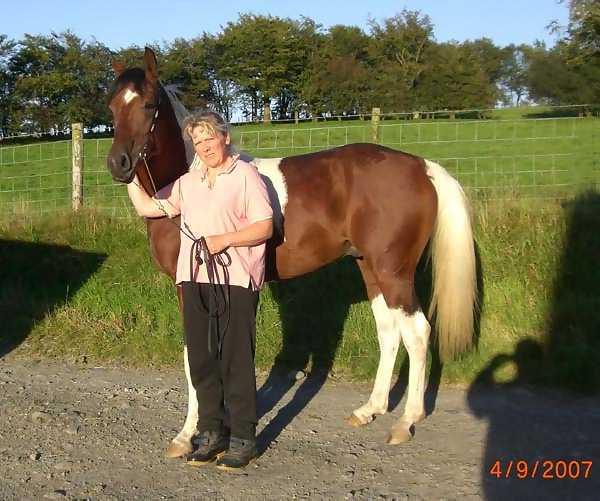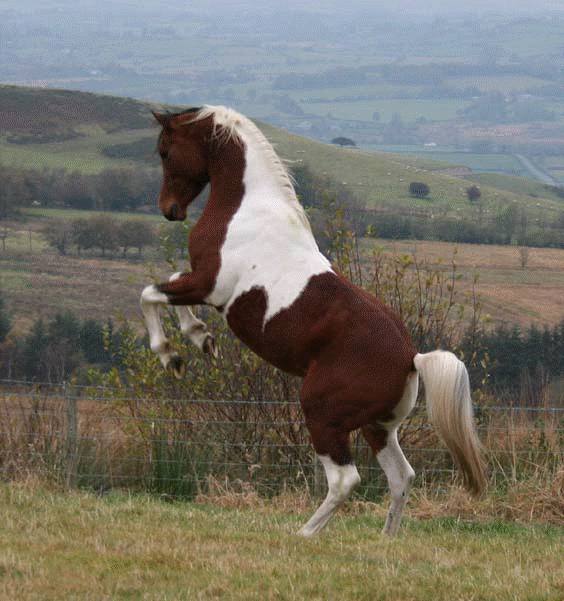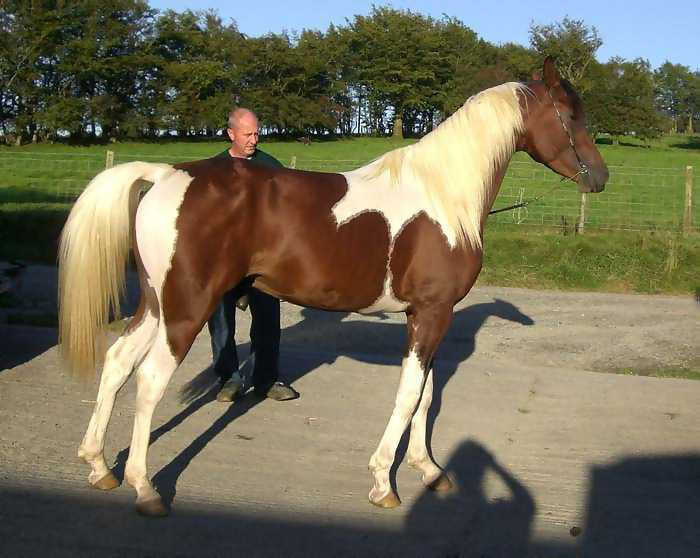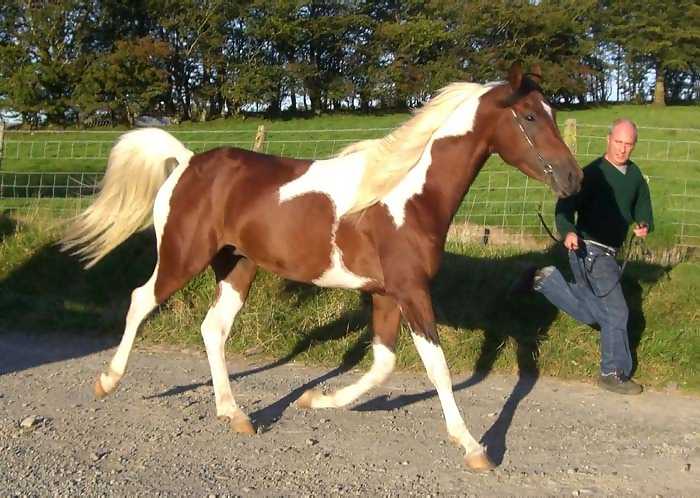 October 2007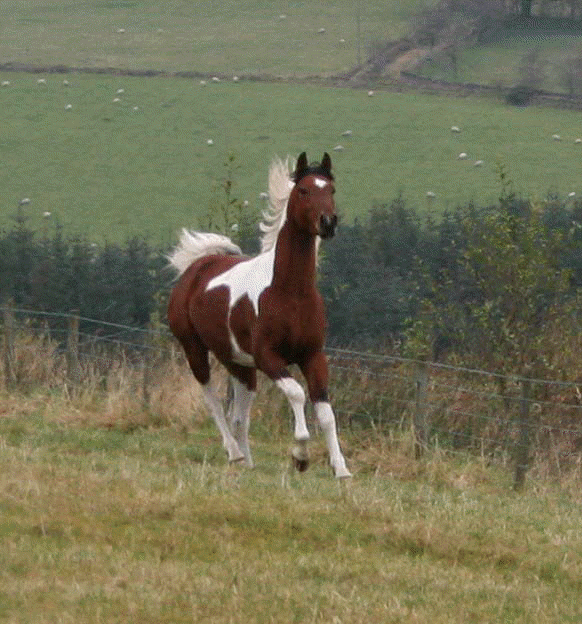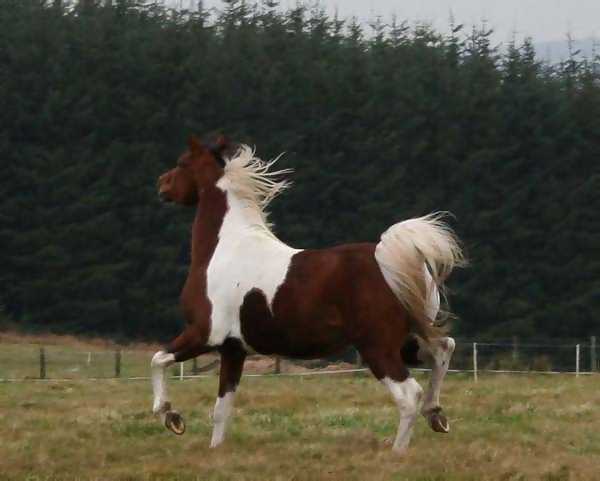 Jesters Sire Majestic Sunspot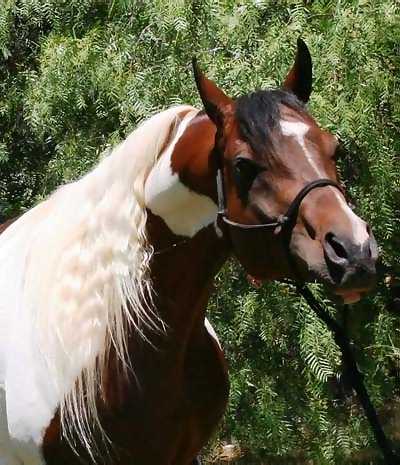 Jester & his Dam IA Scarlet Flame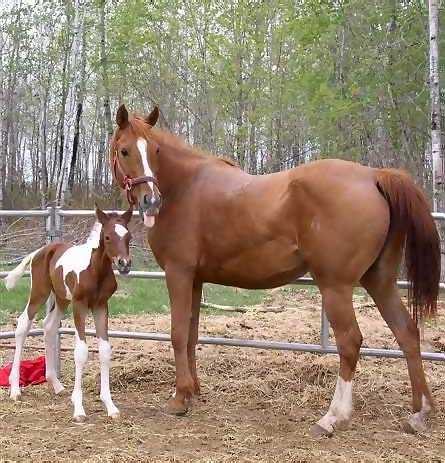 Terackie P Sweetheart
Terackie Colour By Design
GP Dandis Dream
GP Dandi Gem
Pintabian Foals
Info
Pintabian home