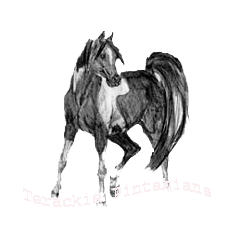 Terackie Colour By Design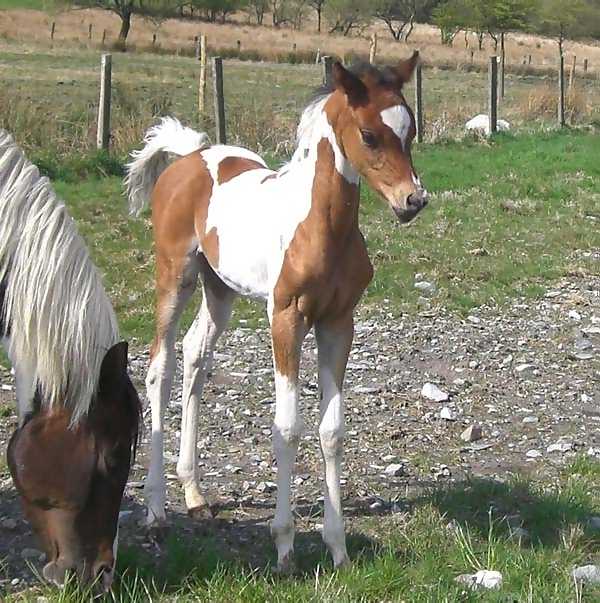 Sire: Master Design GA
Dam: GP Dandi Gem by MP Alis Dandi
Foaled 05.04.08 A stunning Pintabian bay & white filly foal, 99.8% arabian, a beautiful filly being retained to join our pintabian family.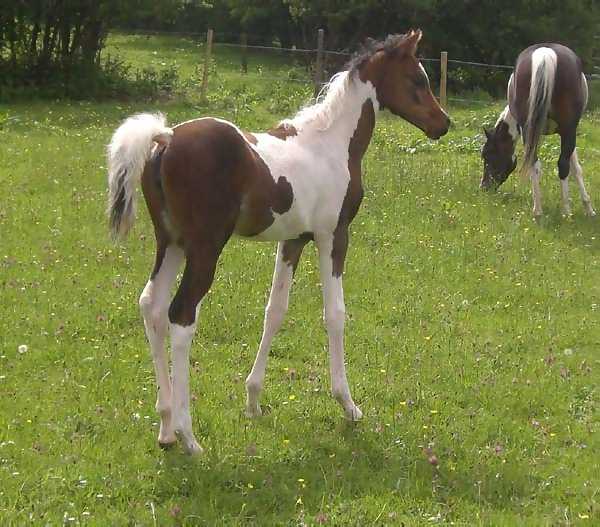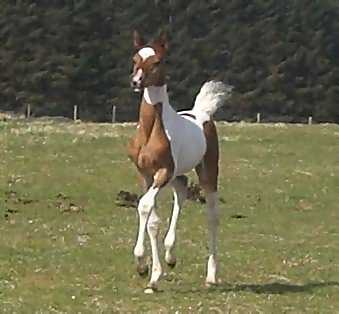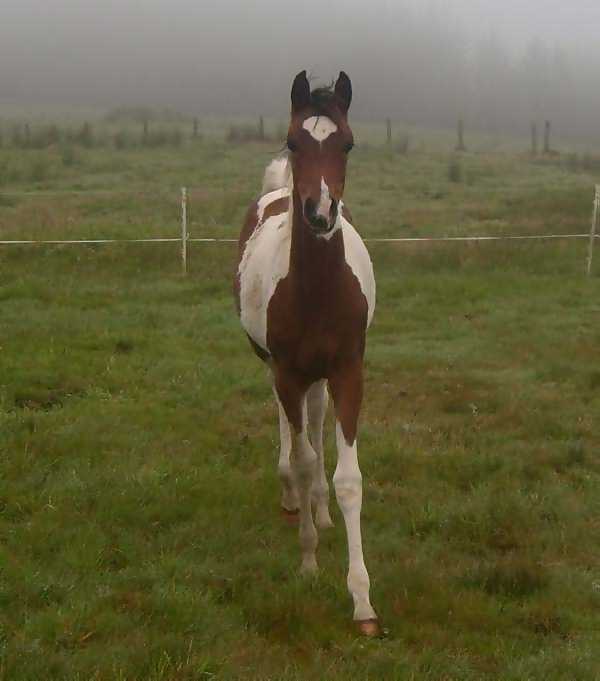 Pintabian in the mist....august 2008!! More like october.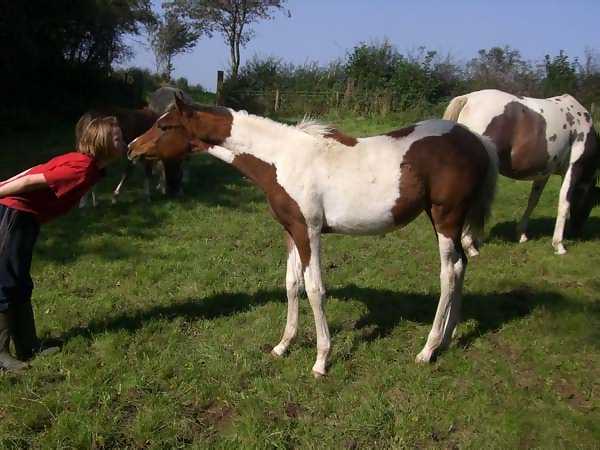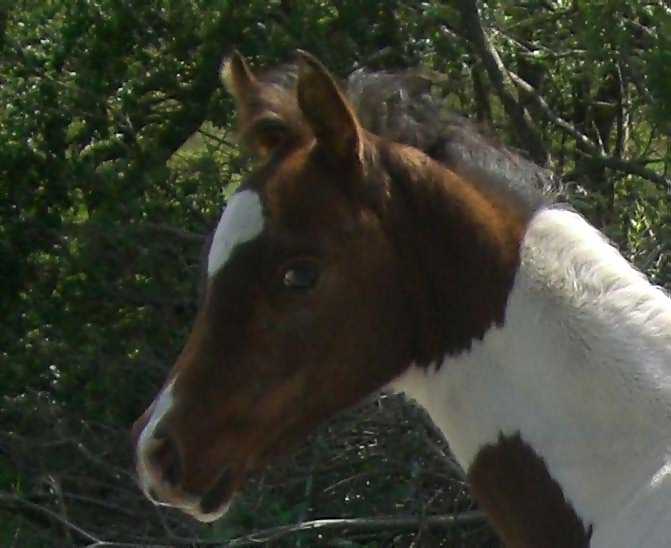 Ruby above in September.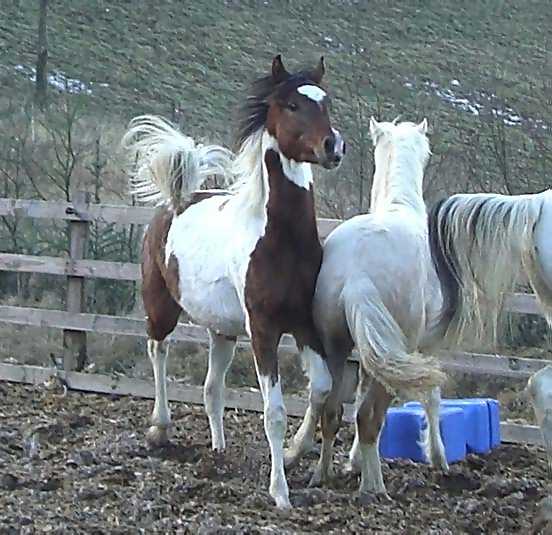 Photos above taken January 2009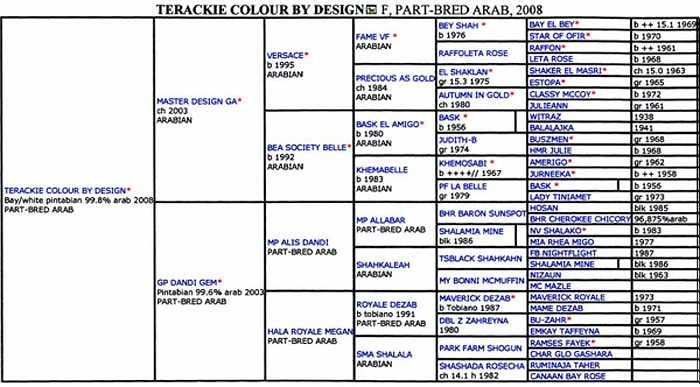 Ruby matured beautifully through the winter and it was decided to get her shown by the professionals!! We took her along to Bychan arabians in May 09 where she received her training in preperation for her first show at the end of June, she was booked into 3 shows in the coloured arabian part bred class. Her very evident arabian type and class attracted a lot of attention.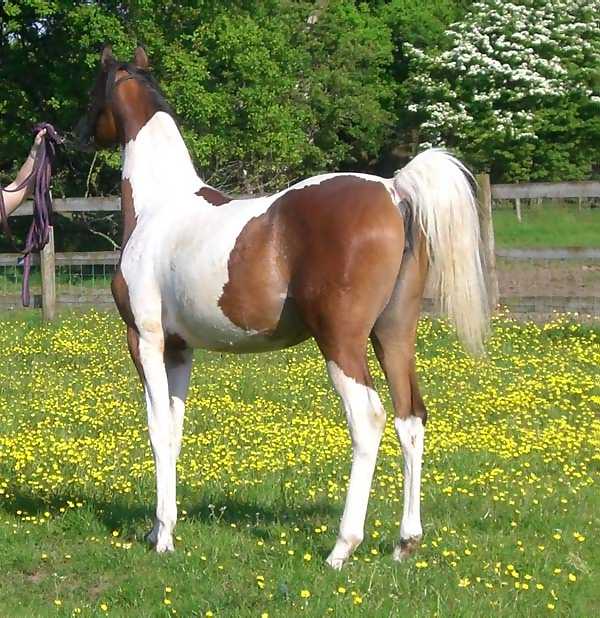 The Midland Arabian Festival 28th June 09
Ruby won her class.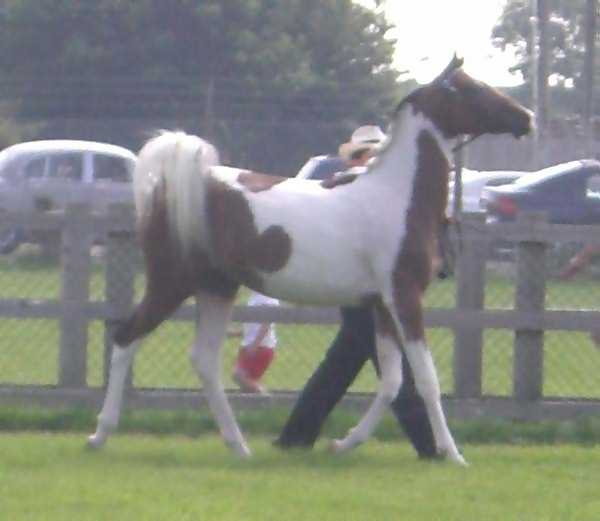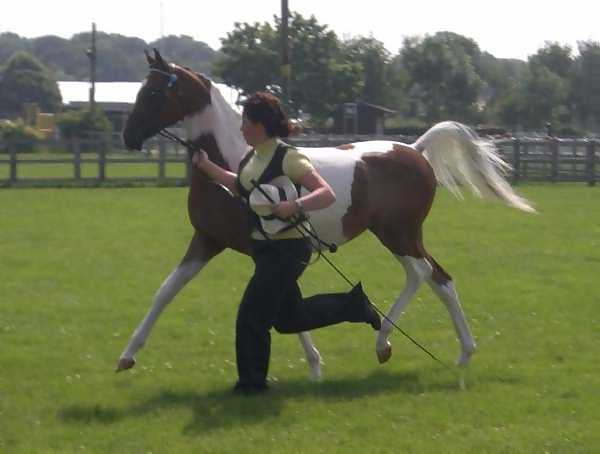 Bicton Arena, Devon 19th July 09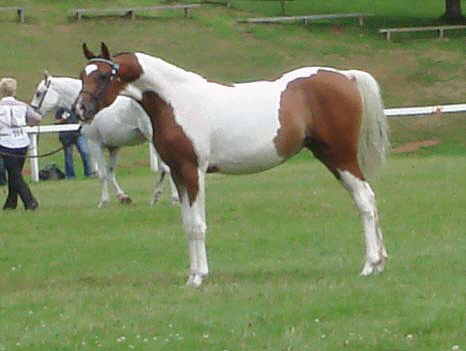 Ruby 2nd in her class shown by Rhian Jones.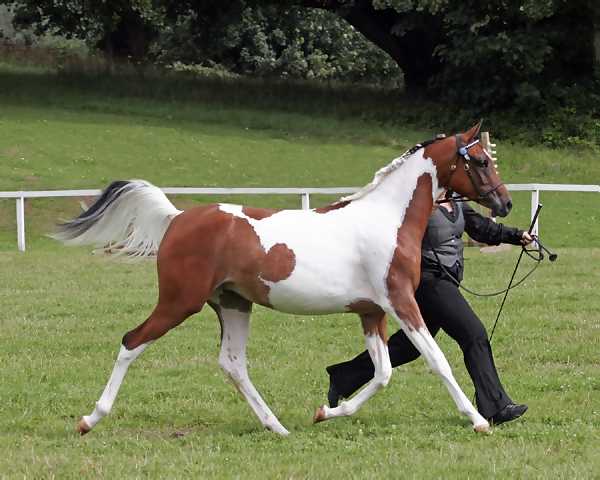 Arab Horse Society Nationals, Malvern.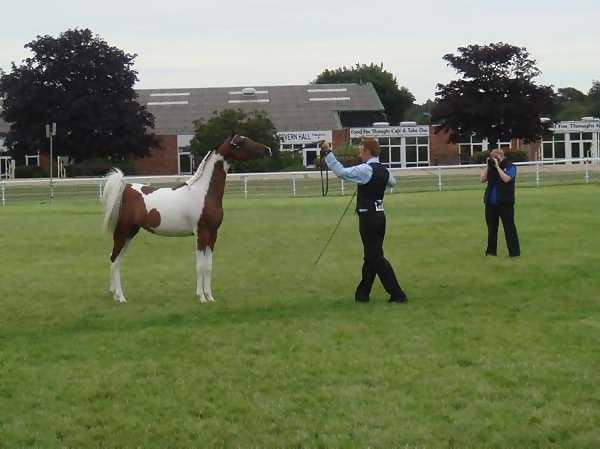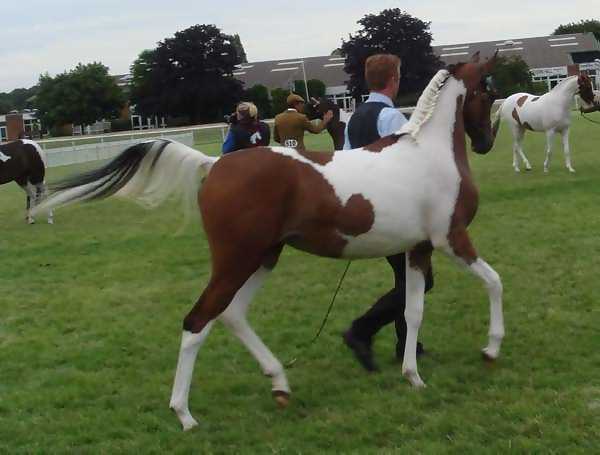 Ruby 3rd in her class...coloured arabian part bred shown by Rhodri Jones.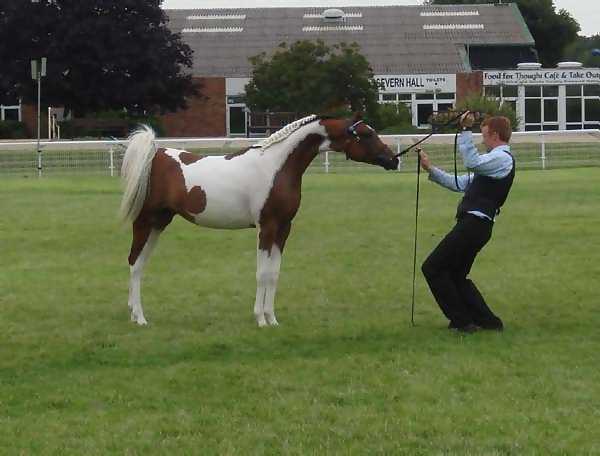 ********************************************
We also took Ruby to a local show where my Husband enjoyed showing her, she took 1st in the arab part bred youngstock and 2nd in coloured all types. Photos of the day below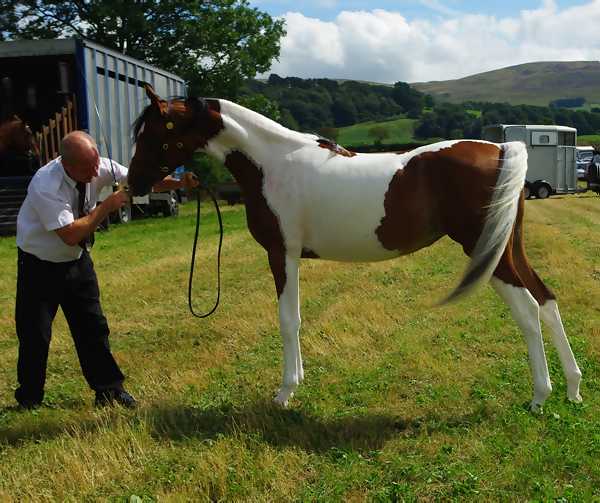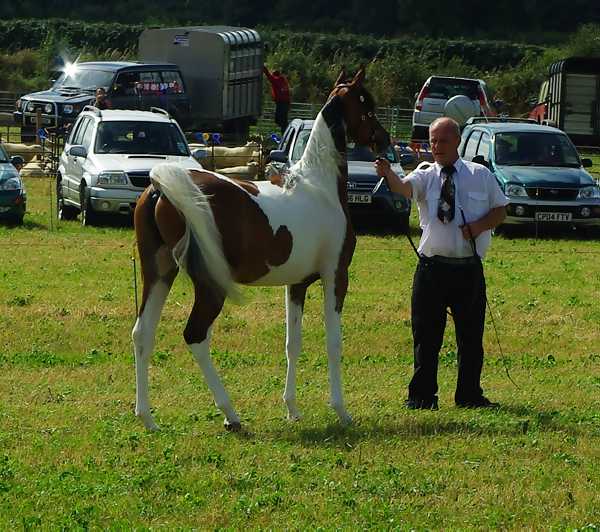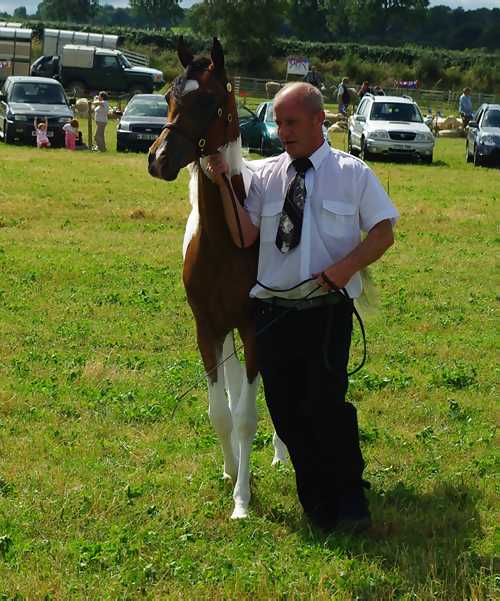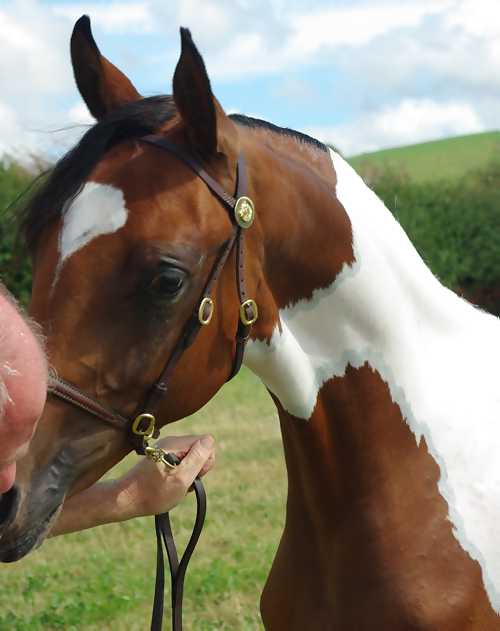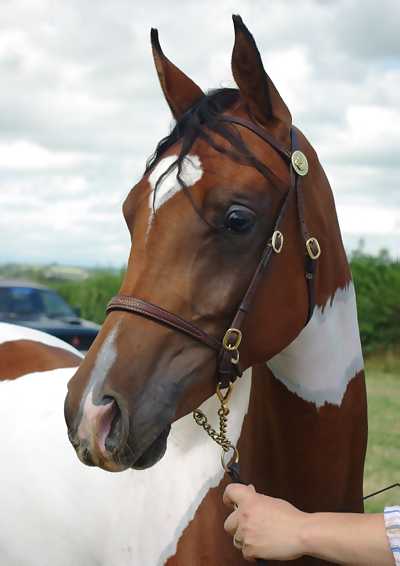 All the shows over and Ruby finds a new way to entertain herself....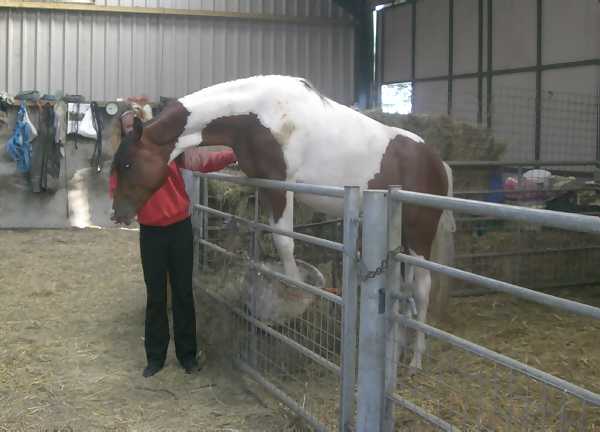 Roll on 2010 show season LOL.........
2010 was a huge success winning several championships in both part bred arab and coloured classes, high placings every time out, some photos below, see all results here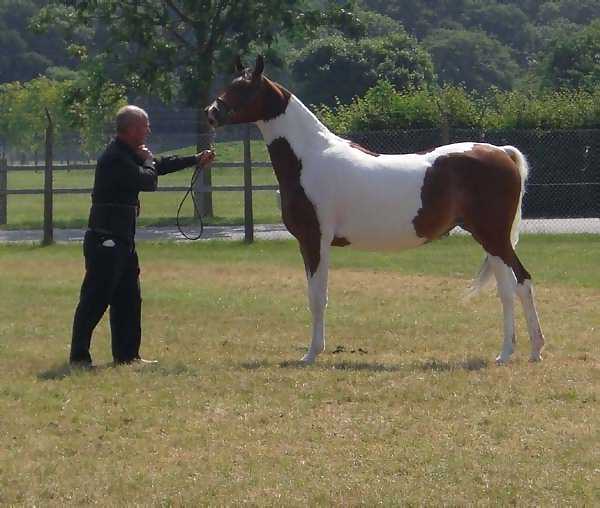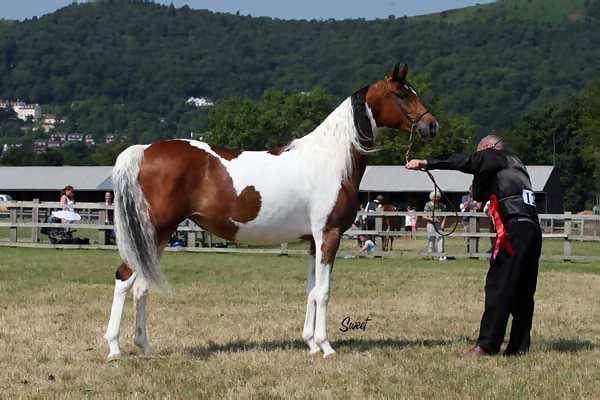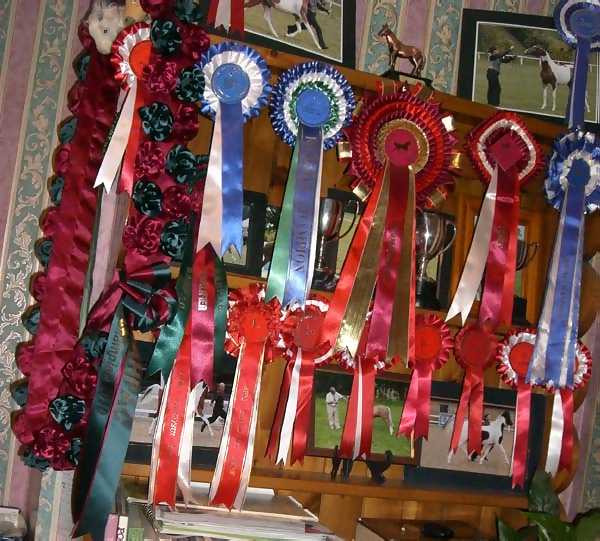 BAHPAC champion 2010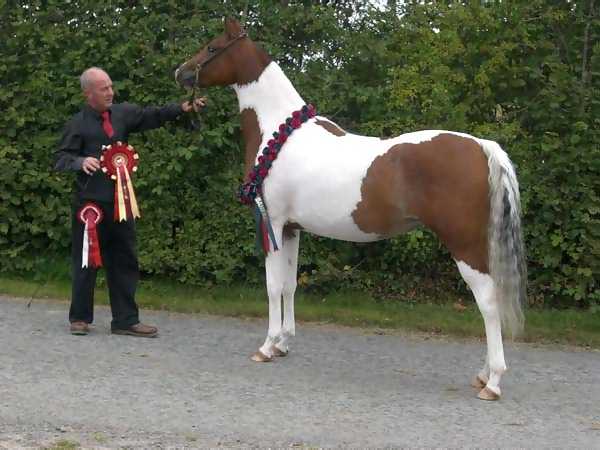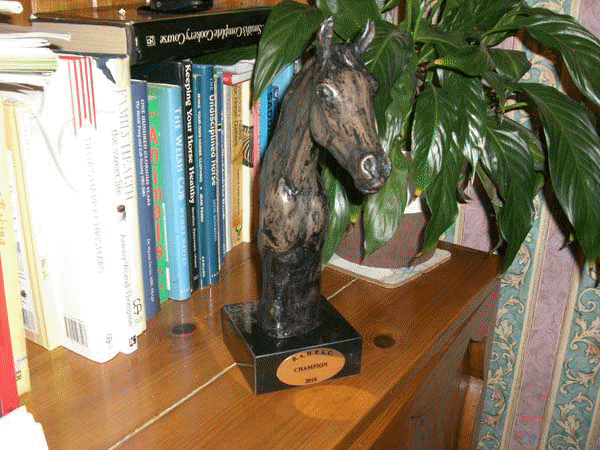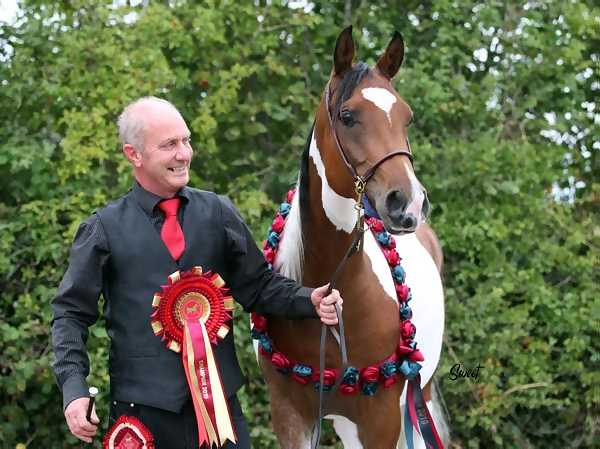 and champion again in 2011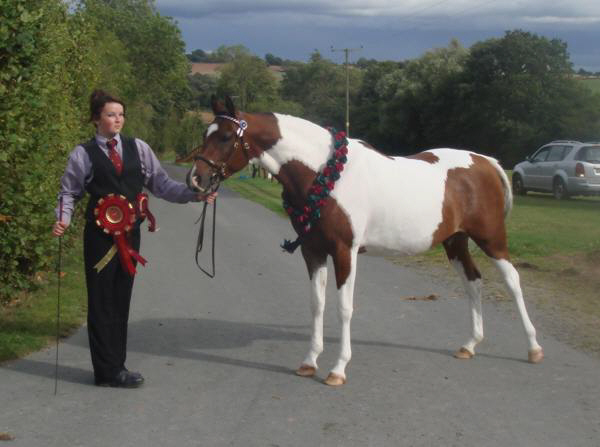 Lovely mare now in 2012 is a very proud Mummy with her first foal sired by Psynergy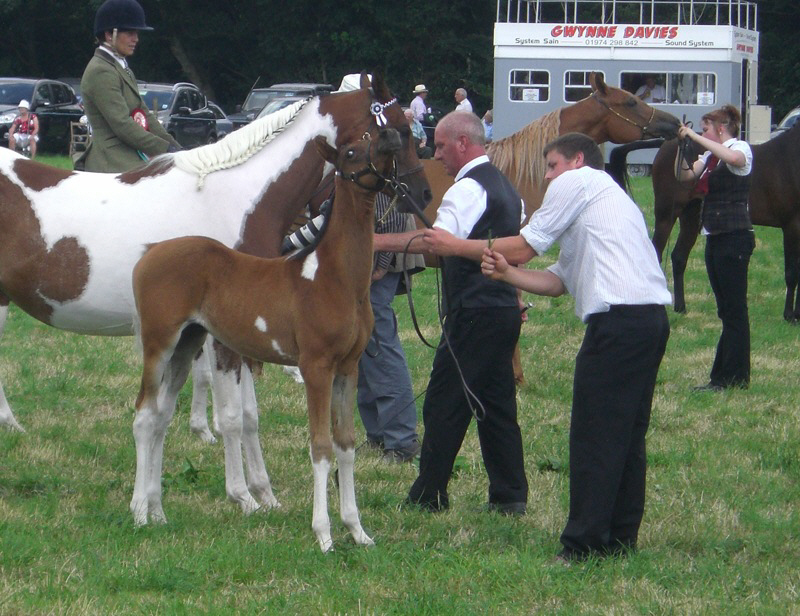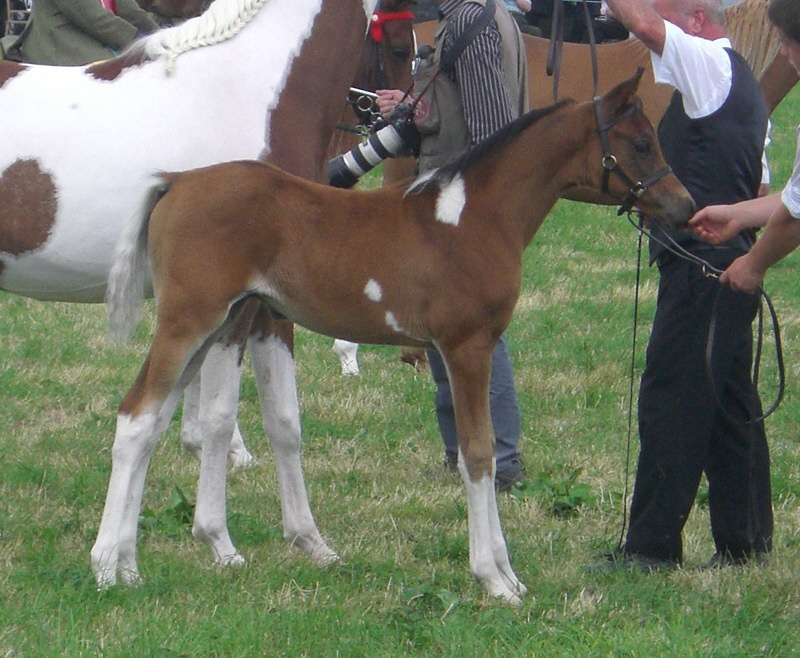 Arab national Championships sees Ruby take the championship for coloured and high % arabs at 3 counties showground Malvern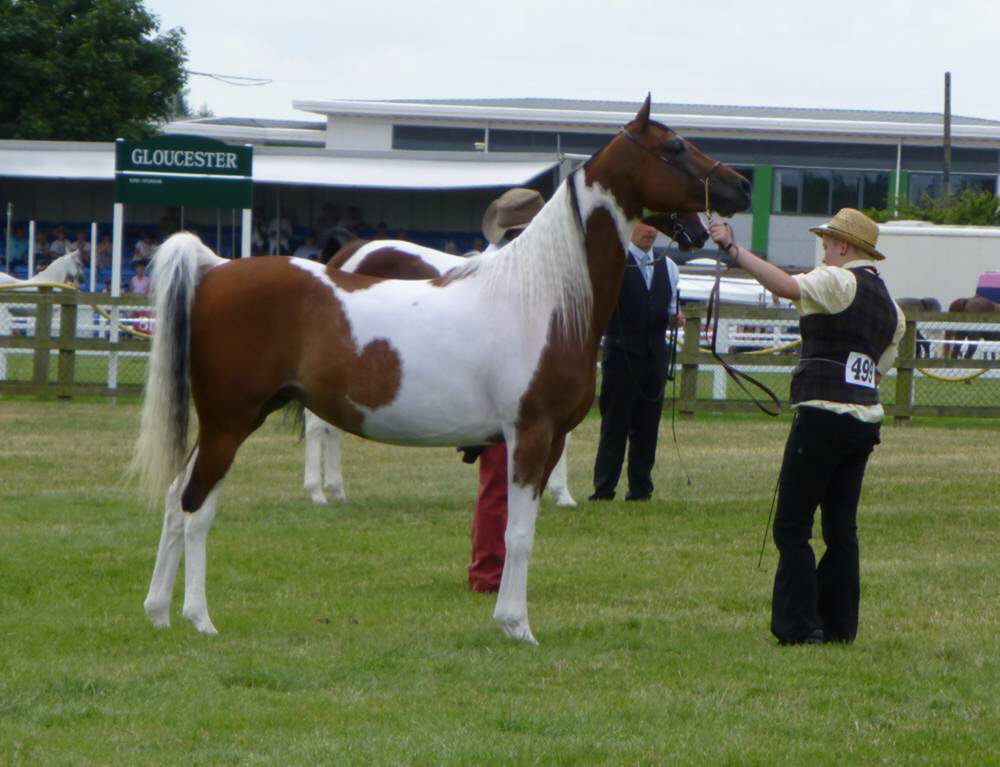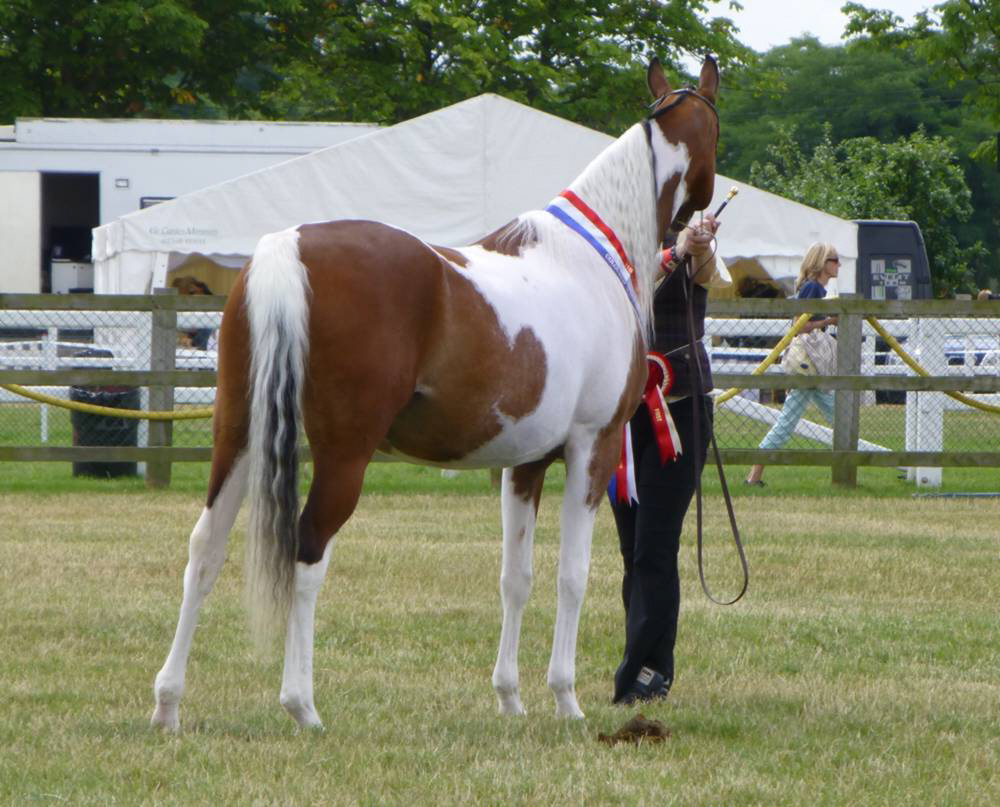 2014 and now showing under saddle, her first show and a reserve champion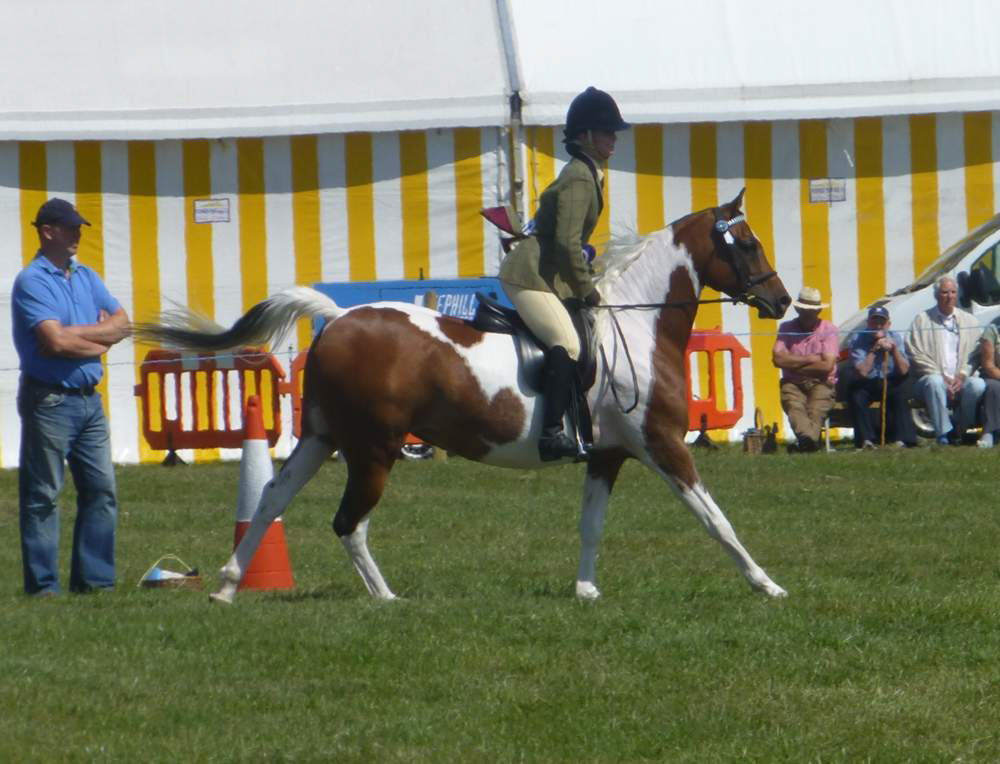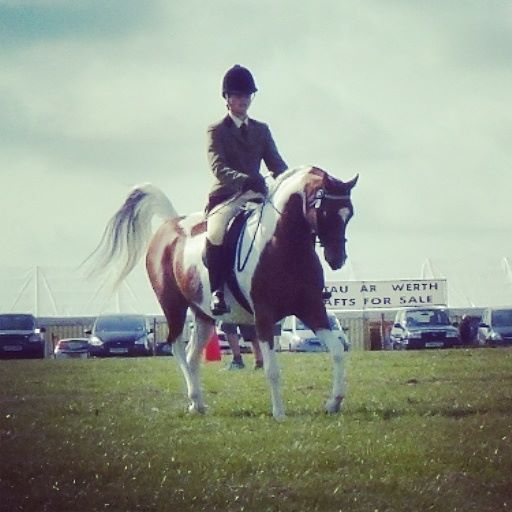 2012 Terackie Psynsatonal Design by Psynergy -Bay tobiano Pintabian colt

2013 Left empty

2014 Left empty

2015 Covered by Royal Court Jester for a pintabian foal

2016
Info
GP Dandis Dream
GP Dandi Gem
Royal Court Jester
Pintabian Foals
Pintabian home